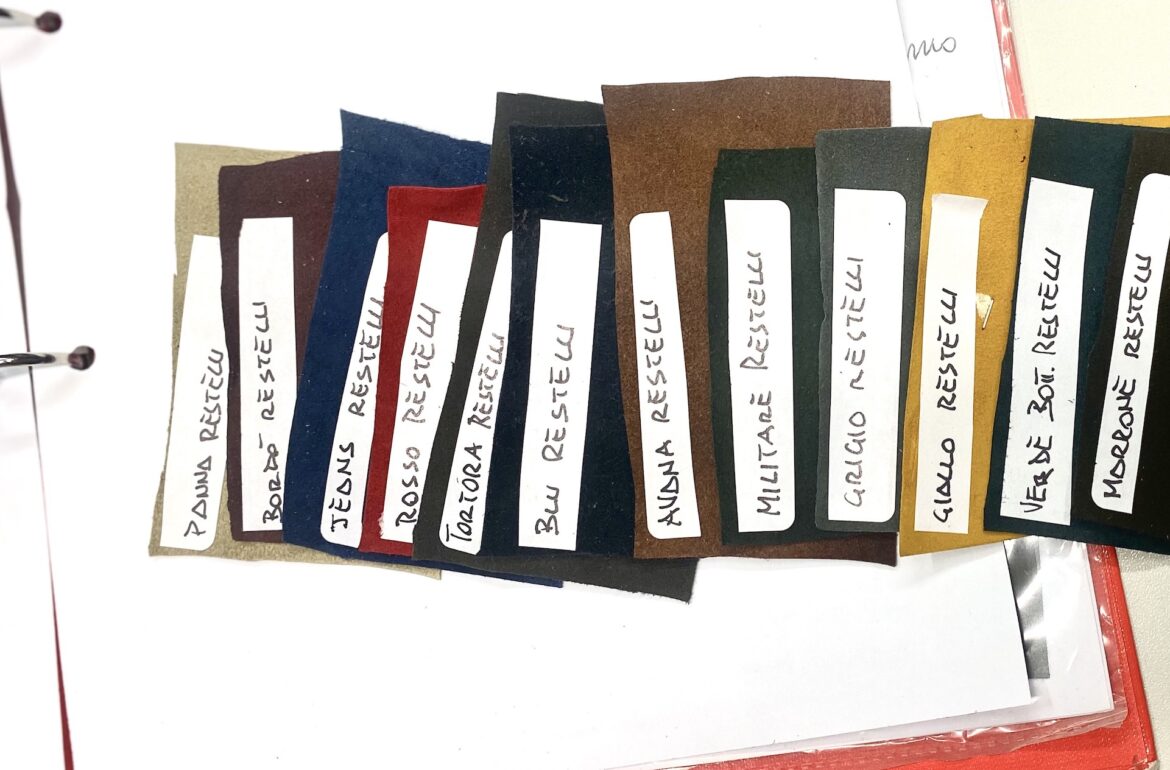 … I love these colors! Perhaps they're the most beautiful in recent years….
They all look great together and I can already imagine them on our finished products! I love to combine similar colors and then liven them up with small, very colorful details that bring further joy.
I love military green combined with mud and dark browns lit up by yellow, cream and brick red!
During my appointment with my dealers, I do like to recommend and create combinations with our gloves and other accessories they have in store
This year doing it for our via Sant'Andrea 17 Milan's store makes me particularly happy!
Raffaella Restelli