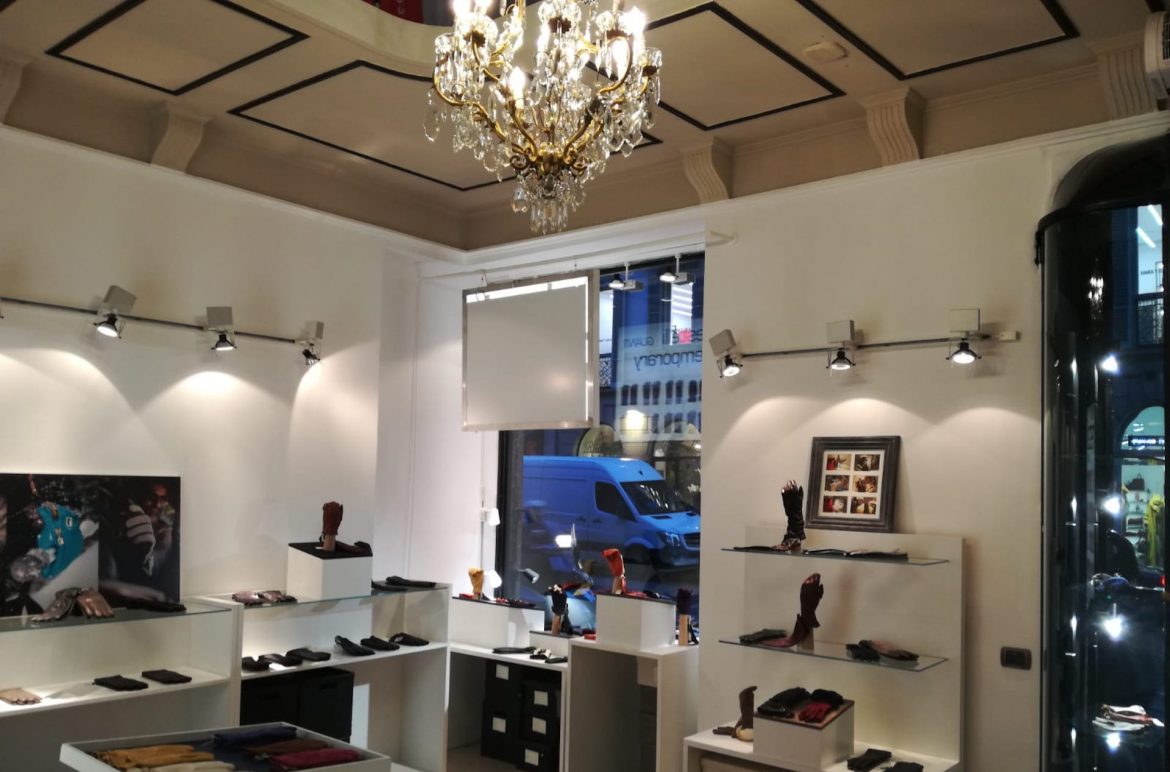 Established in Milan in 1920 and soon to turn 100 years old, our company is celebrating this special moment by coming back to Milan's fashion district.
On October 15 we opened our via Manzoni 19 Temporary Shop in Milano; this is the second year in a row at this lovely location; an elegant shop on two floors embellished by prestigious 20th century finishes and lavish furniture. The Restelli temporary Shop will keep its door open until February 15 and the 2019-2020 fall-winter collection will be showcased therein.
Our Temporary Shop will also enable our clients to take advantage of a set of personalization services: on selected items, customers will be able to choose colors and lining for a unique pair of gloves that is truly personal.
Another available service enables you to have initials applied, which makes a pair of gloves the perfect present. All services will be provided within 48 hours after the order.
During the Christmas season the shop will be open every day.