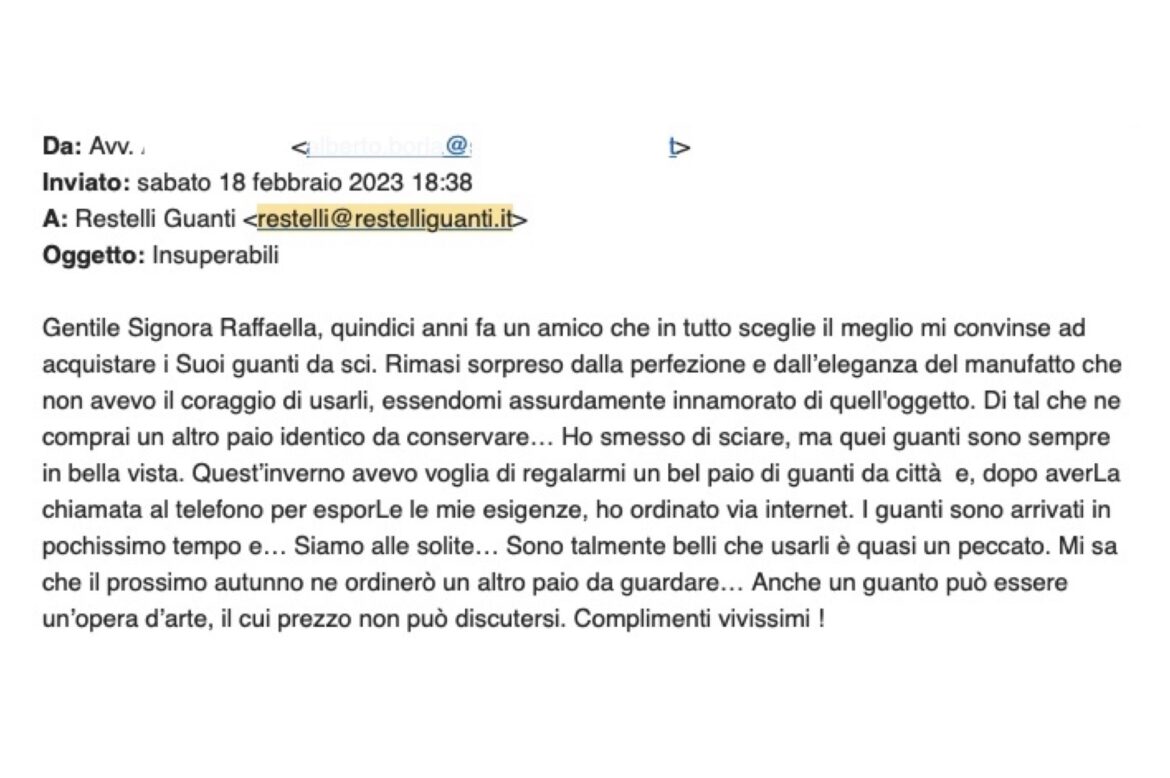 It is with great joy that I write this post to sincerely thank you for your congratulatory emails we receive about our products. We are proud to create and provide handmade, high-quality gloves since 1920, and knowing that you have appreciated the dedication and passion of three generations makes us truly grateful and satisfied.
For over 100 years, your loyalty and support have been essential to our success, allowing us to continue improving and growing over time. We are always searching for new ways to meet your needs, and we will never stop working to offer you products of even higher quality.
We understand that choosing an artisanal product can sometimes be difficult, and we are glad to know that we have made this choice easier for you. We sincerely thank you for the time you have taken to write us your congratulatory letters and for your trust in our products. We will continue to work hard to always provide you with the best and to maintain your loyalty over time.
Thank you again for your support and for choosing our artisanal products. 
Raffaella Restelli