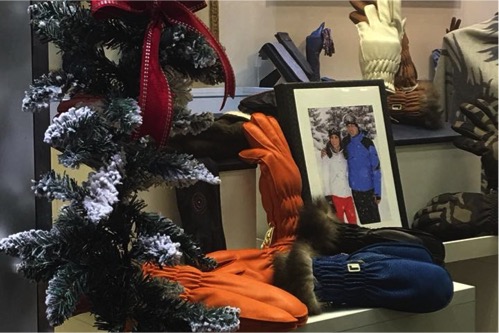 Christmas is approaching and we at Restelli Gloves are ready to celebrate it with you and make your Christmas shopping more amusing and less tiring!
Please visit our online shop: you'll see that it is divided into three section. Choose the one that is right for you and hurry up if you want your presents to be delivered in time for Christmas! Payment is safe thanks to PayPal and if you wish you can pay using your credit card too.
If you visit the "Woman" section you will find gloves for every type of woman: modern and rock romantic, elegant, sophisticated and ready for an evening with style, or classy but with no frills.
Do not content yourself with winter options only: think of spring and summer and take the opportunity to present those you love with summery pair of gloves by choosing one of our driving gloves. You may find full fingered driving gloves, short fingered ones  and women's driving gloves! Choose the freshness embodied by crochet, the perfect fabric for hot days that come with a need for comfort and freshness while driving.
And let's have a look now at the men's section; here you will find resistant, high-tech gloves that can endure any kind of extreme weather, city gloves for the smart casual man or elegant cashmere lined gloves made of deerskin.
Are you someone who has to touch and see whatever you buy? Not to worry: our authorized dealers are scattered all over Europe and many countries around the world. Send us an email to info@restelliguanti.it and we shall help you find the closest dealers.
Are you traveling through Milano? Come see our Temporary Shop in the very center of the city. Open until March 31, our Temporary Shop is conveniently located in Via Bagutta 14,right next to Via Montenapoleone, in the heart of the Fashion District. We look forward to seeing you!